Marriage Divorce Remarriage
Table Of Contents
The following is the Table of Contents for the book Marriage Divorce Remarriage by Rev. Tim Osiowy.  For more information on this book or to order it, go to our Christian Book page or the Vine Publication Facebook page.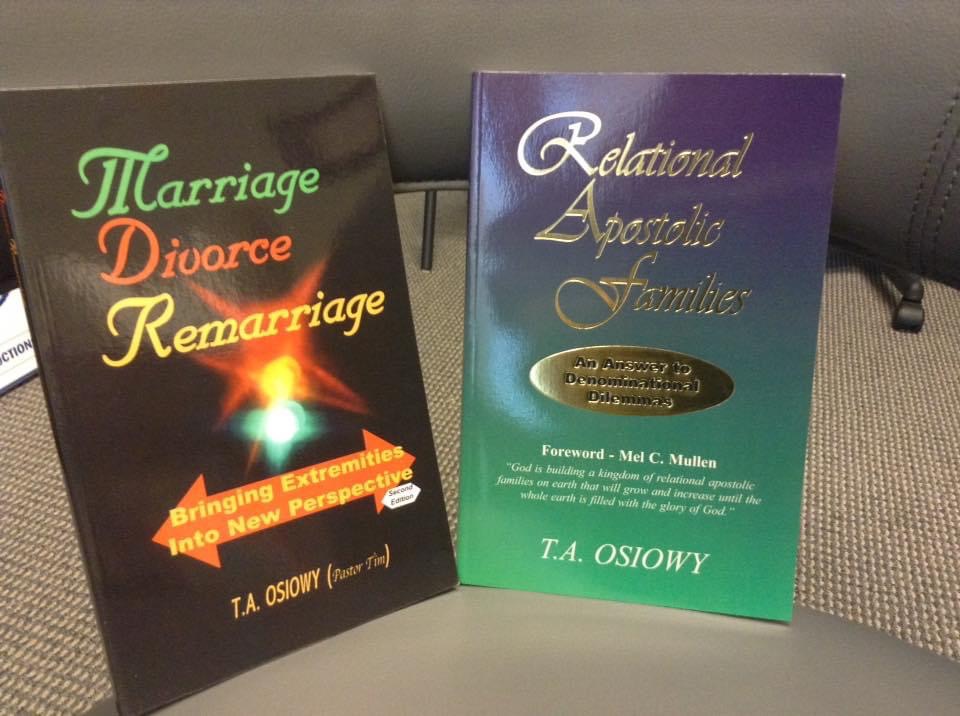 Preface
Introduction
1.  Can A Marriage Made In Heaven End Up In Hell?
2.  Divorce - Scripture Or Unscriptural: Ideal Or Real?
3.  What About The Breaking Of The Covenant?
4.  Scriptural Parameters That Make Allowance For Divorce
5.  Celibacy, Fornication Or Union After Divorce
6.  If You Remarry - Some Considerations
7.  Ministry After Divorce And Remarriage
8.  The Role Of The Church And Leadership In Divorce And Remarriage
9.  Misunderstood Passages Of Scripture Related To This Subject
10.  Concluding Remarks And Observations
Scriptural Index
Bibliograhy