Bible Study Quotes
We fail in our duty to study God's Word not so much because it is difficult to understand, not so much because it is dull and boring, but because it is work. Our problem is not a lack of intelligence or a lack of passion. Our problem is that we are lazy.
— R.C. Sproul  
Do not study commentaries, lesson helps or other books about the Bible: study the Bible itself. Do not study about the Bible, study the Bible. The Bible is the Word of God, and only the Bible is the Word of God.
R. A. Torrey
Some people like to read so many [Bible] chapters every day. I would not dissuade them from the practice, but I would rather lay my soul asoak in half a dozen verses all day than rinse my hand in several chapters. Oh, to be bathed in a text of Scripture, and to let it be sucked up in your very soul, till it saturates your heart! --Charles Haddon Spurgeon

A Bible that's falling apart usually belongs to someone who isn't.  Charles Spurgeon
The Word of God well understood and religiously obeyed is the shortest route to spiritual perfection. And we must not select a few favorite passages to the exclusion of others. Nothing less than a whole Bible can make a whole Christian. --AW. Tozer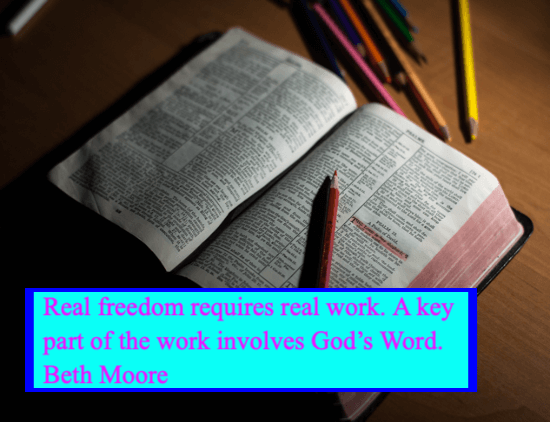 Bible study is the metal that forges a Christian. - Charles Spurgeon
To get the full flavor of an herb, it must be pressed between the fingers, so it is the same with the Scriptures; the more familiar they become, the more they reveal their hidden treasures and yield their indescribable riches. — John Chrysostom, A.D. 347-407 
I cannot too greatly emphasize the importance and value of Bible study - more important than ever before in these days of uncertainties, when men and woman are apt to decide questions from the standpoint of expediency rather than the eternal principles laid down by God, Himself.  - John Wanamaker
It is impossible to enslave mentally or socially a Bible-reading people. The principles of the Bible are the groundwork of human freedom. -- Horace Greeley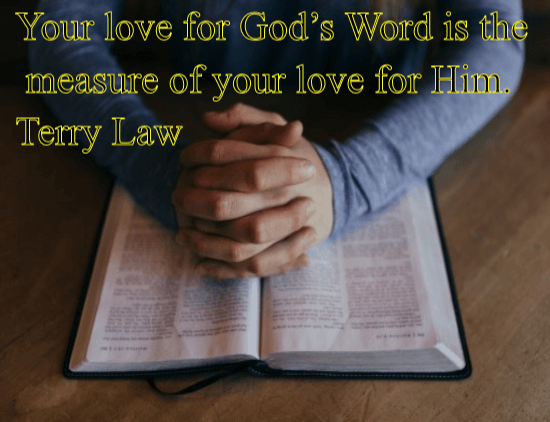 In our prayers, we talk to God, in our Bible study, God talks to us, and we had better let God do most of the talking. - Dwight L. Moody
THIS BOOK contains the mind of God, the state of man, the way of salvation, the doom of sinners and the happiness of believers. Its doctrines are holy, its precepts are binding, its histories are true, and its decisions are immutable. Read it to be wise, believe it to be safe and practice it to be holy. It contains light to direct you, food to support you and comfort to cheer you. It is the traveller's map, the pilgrim's staff, the pilot's compass, the soldier's sword and the Christian's charter. Here paradise is restored, heaven opened and the gates of hell disclosed. Christ is its grand object, our good is its design and the glory of God its end. It should fill the memory, rule the heart, and guide the feet. Read it slowly, frequently, and prayerfully. It is a mine of wealth, a paradise of glory, and a river of pleasure. It is given you in life, will be opened in the judgement, and will be remembered forever. It involves the highest responsibility, will reward the greatest labour, and will condemn all who trifle with its sacred contents. — Anonymous
The hardest part of a missionary career is to maintain regular, prayerful Bible study. Satan will always find you something to do, when you ought to be occupied about that - if it is only arranging a window blind! - Hudson Taylor
Ultimately, the goal of personal Bible study is a transformed life and a deep and abiding relationship with Jesus Christ. - Kay Arthur
Begin your journey on learning how to study the Bible yourself by clicking here.